The Social Sciences Student Union has five full-timers. A full-timer is a student who has taken a study break for a year to work to promote the union's activities. The Social Sciences Student Union's five full-time employees are: Three presidials, one of whom is responsible for faculty-wide issues, one is responsible for university-wide issues and one is responsible for study social issues. In addition to these, there is also a labor market coordinator and an event coordinator.
The fulltimers for 2020/21 are presented below: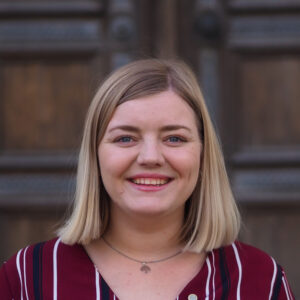 Kristina Måsbäck
President · Responsible for General Faculty Matters
I am the President responsible for general faculty matters at the Student union. This means that I have the main contact with the Faculty of Social Sciences and representing the student towards the faculty, for example via the faculty board. I also arrange the representative assembly, our highest decision-making body and coordinating our student representatives. Contact me if you have any questions or need help in matters of work environment, examinations or if you'd like to know more about how you can influence your education by becoming a student representative!
Milla Marzelius
Vice President · Responsible for Student Welfare Matters
I am the Vice president responsible for student welfare matters at the Student union. This means that I work with the union's national advocacy in educational matters, push for improved equality and diversity engagement and handle our external relations within Lund's student life and with unions from other universities. In addition to this, I also manage the union's economy and help students claim their rights toward the university together with the Presiding committee. Contact me if you have questions about Studentlund, are interested in national student politics, or have questions about your rights as a student!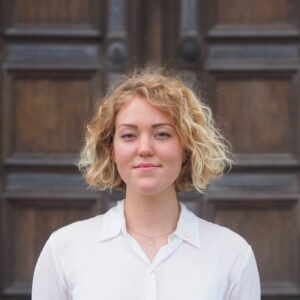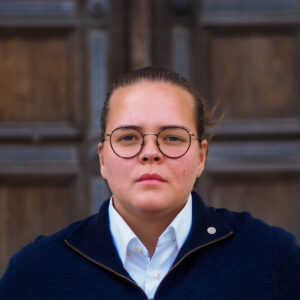 Karolina Boyoli
Responsible for General University Matters
I am Vice president of the Student union, as well as responsible for university matters. This means that I handle the workings and communication with the other student unions in Lund, including our collective voice embodied through Lund University Student Unions (LUS). I also co-ordinate the Student union's board. Should you have any questions about the role of the Student union or are interested in working with educational matters on a university level, feel free to send me an email or visit me at our office!
Josefine Dahl
Labour Market Coordinator
My position as the labour market coordinator involves working together with both students and external parties in order to bring students closer to the labour market. I am responsible for projects and events such as our annual job fair SAMarbete, Case-events, lectures, as well as for coordinating mentorship programs. Let me know if you have any questions concerning my work or if you want to become active in something that gives you valuable hands-on experience for both the present and the future!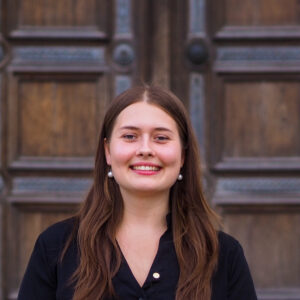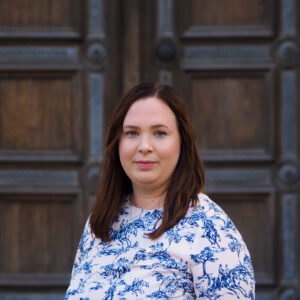 Terese Lindgren
Event Coordinator
I am the event coordinator and my position consists of planning and coordinating different kinds of social events. One of the biggest events I'm in charge of is the annual Samhällsvetarbalen that I plan together with the ball committee. Throughout the year I also organize our welcome activities, sittnings, parties and ceremonies together with the event committee. If you are interested in contributing to our social events, don't hesitate to contact me!